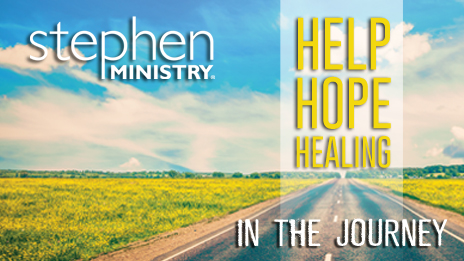 Bear one another's burdens,
and in this way, you will
fulfill the law of Christ
(Galatians 6:2, NRSV)
Stephen Ministry is a lay caregiving ministry that supplements pastoral care. Stephen ministers provide one-to-one Christian care by being specially trained to  walk beside those in our church body and community experiencing challenges in life – grief, loneliness, divorce, hospitalization, disability, job loss and many other life difficulties. Click on the video below to learn more about Stephen Ministry.
To  receive a Stephen Minister's confidential care, or if you are interested in learning how you can become a Stephen Minister, contact Stephen Ministry Leaders Susan Abbott or Scott Drummond by calling the church office.